2018 Volkswagen Alltrack SEL Review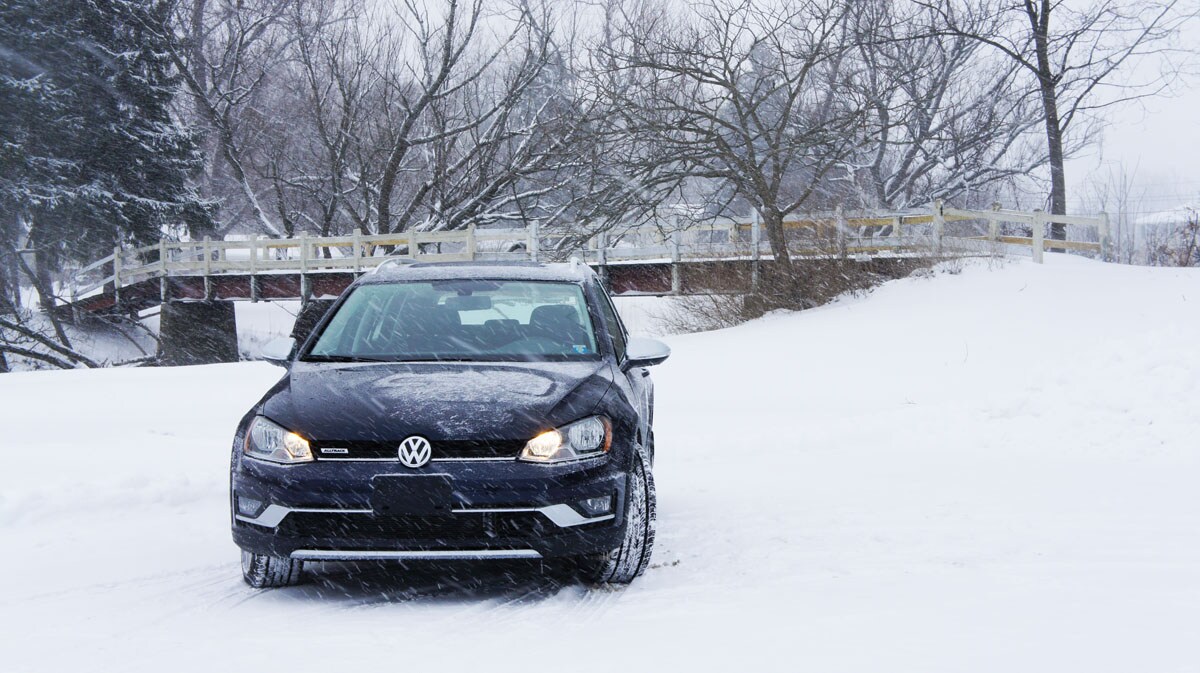 It's 2018 and it's now the year of the crossover and SUV. It seems like the Crossover and Small SUV segment is expanding faster than my waistline during the holidays so it's great to see that Volkswagen has brought an AWD wagon type vehicle to its lineup. While the Golf Sportwagen is available, its lack of AWD and ground clearance really limits its all yr. round use in some parts of the country. The only other options in the U.S. for AWD wagon type vehicles is pretty limited. You're pretty much stuck with the Subaru Outback or the much more expensive Audi All-Road. It's pretty obvious that VW has brought the Golf Alltrack into the U.S. marketplace to gain back some sales lost to the Outback in recent years.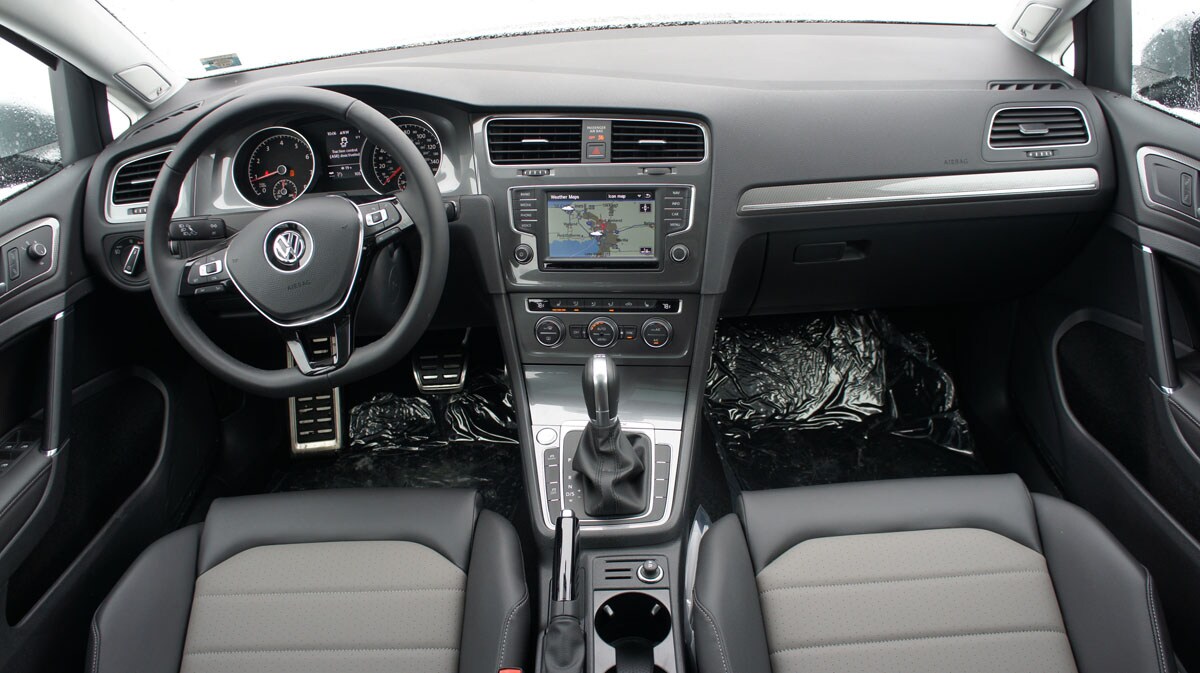 The Golf Alltrack SEL I have today for this snowpocalypse comes well equipped with a melodious Fender Premium Audio System, Leather Seats, Navigation, and a Panoramic Sunroof. The Alltrack also has lots of other little gadgets for the vehicle systems and a few different driving modes and aids to use including "Off-Road Mode", and Hill Decent Control, which actively helps control the application of your brakes.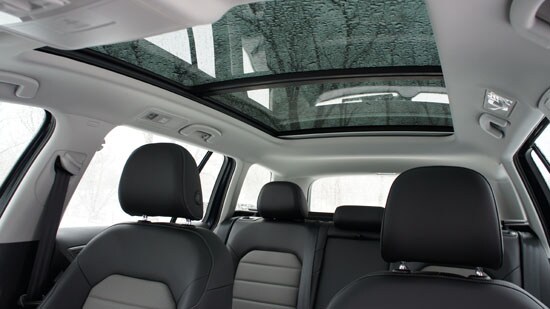 The 4Motion AWD works like other AWD systems, except better. It keeps the power to the front wheels to increase efficiency until traction is needed. The car is constantly monitoring road conditions and if it senses any slip in traction the vehicle will automatically apply the right amount of grip where needed. I drove the Alltrack on some pretty slick conditions today and I was shocked at the amount of grip I was able to find on these stock all-season tires.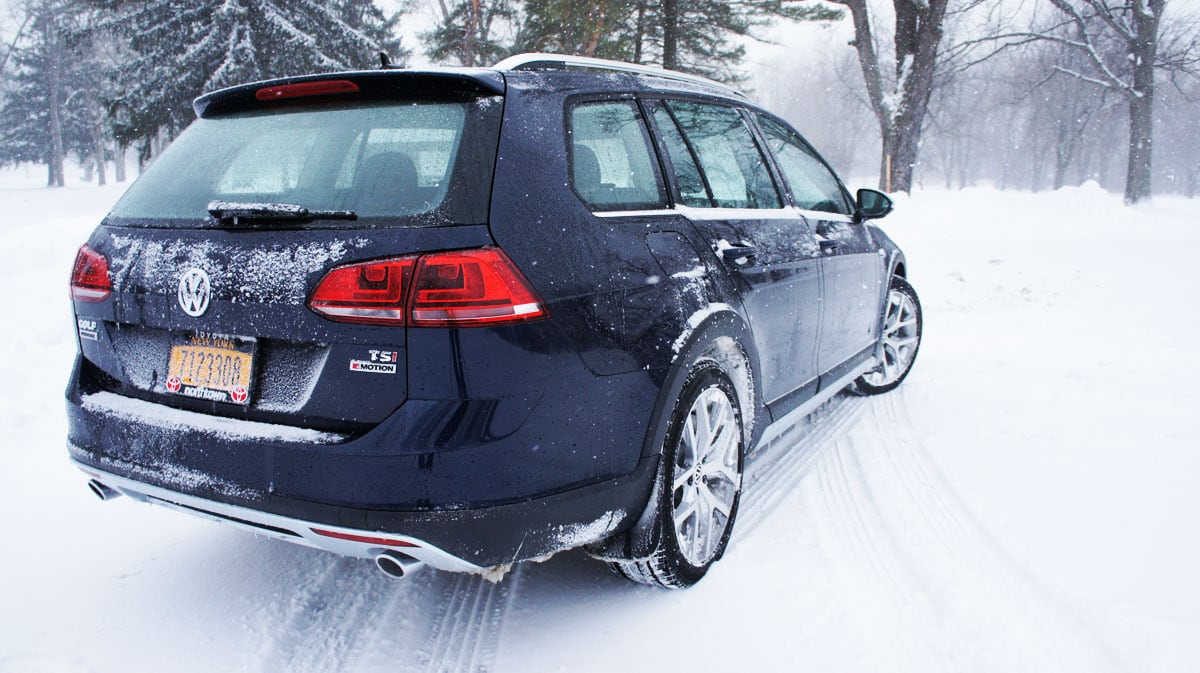 Much like the Subaru Outback the Alltrack is an All-Wheel Drive wagon with extra ground clearance (6.5 in).  This is great because it has a longer wheel base (103.5 in) which means you can have ample cargo space (30.4 cu ft) & comfortable rear legroom (35.6 in).
Another advantage of not being as boxy as a typical SUV means that you also get better gas mileage (22 City and 32 HWY) while not sacrificing a sporty drive. The VW Alltrack comes standard with a turbocharged 1.8L, 16V, inline four cylinder. This peppy motor puts out 170 hp and an ample 199 lb-ft of torque. This torquey turbocharged engine makes it fun to drive especially around town where there can be a lot of stop and go traffic. 
Wagons of the old used to make you think about ugly wood paneling, fake chrome hubcaps, and the Griswold's taking a family vacation to Wally World. Not this wagon.  The exterior of the vehicle is very handsome, clean and not overdone staying true to traditional German design from VW. Aluminum styled accents, mirrors, and roof rails lead to a nice balance of simplicity and sportiness.  The available 18" Canyon alloy wheels that are on this SEL trim look fantastic.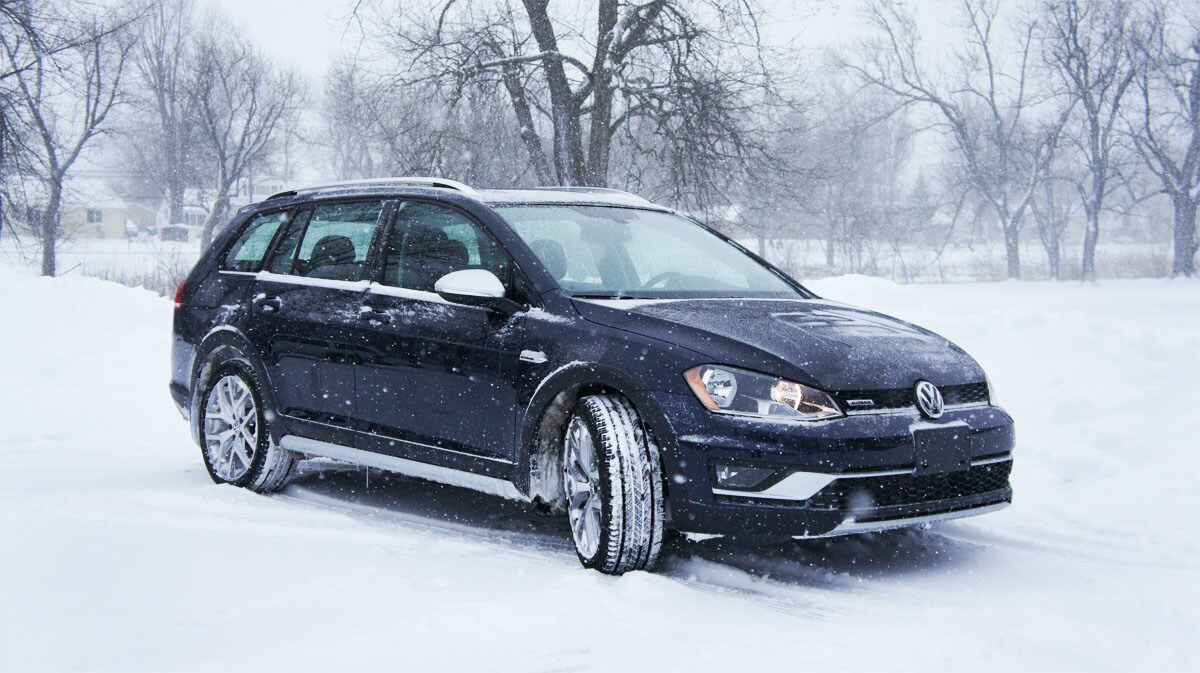 The Interior won't let you down either.  Everything is well thought out, clean and has that German fit and finish to it.  The cabin feels spacy and the panoramic sunroof brings the outdoor inside. Some of the materials are a bit plastic feeling but they're solid.  I really enjoyed the steering wheel which is wrapped in supple leather and has a flat bottom to it.  The flat bottom makes it easier to slide your legs in and out and looks sporty too.  
The SEL trim comes standard with comfortable yet rugged V-Tex leatherette wrapped seats.  The heated seats have three levels: low, medium, and nuclear and have an adjustable lumbar for comfortable long hauls.  The rear seat is a 60/40 split folding design and if you fold them both down you wind up with a cavernous 66.5 cu ft. to the front seats.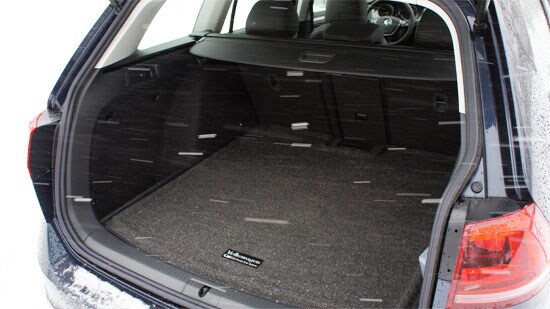 The Navigation and Entertainment system is chock full of everything you'd expect and some things unique to the Alltrack. Navigation is pretty straightforward, the graphics are decent and the Navigation is easy to use, which you'd expect from a VW. The Alltrack however wants you to be prepared for whatever lies ahead so they've integrated real-time, Traffic, Weather including a radar map, Sports Scores, Movie Times and Prices, and even nearby Gas stations with their prices.  Another feature I had some fun with was the Off-road Information Screen which gives you up to the second Altitude, Steering Wheel Angle, and Compass information.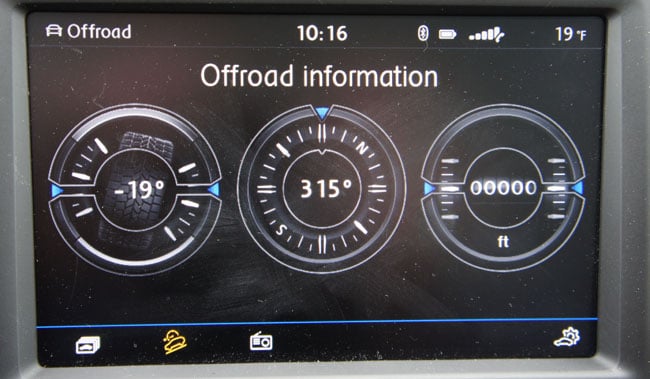 I really enjoyed driving the Alltrack, it did great in the snow, was comfortable, and most importantly to me was that it was fun to drive. If you're someone who is looking for something other than the typical SUV but still needs something spacious, practical, and fun to drive then you should consider a VW Alltrack.